Customer Driven, Service Focused, Purpose Led for Your High Temperature Bushings
At ROC Carbon, we're committed to keeping your downtime as brief as possible with fast response and quick turnaround times.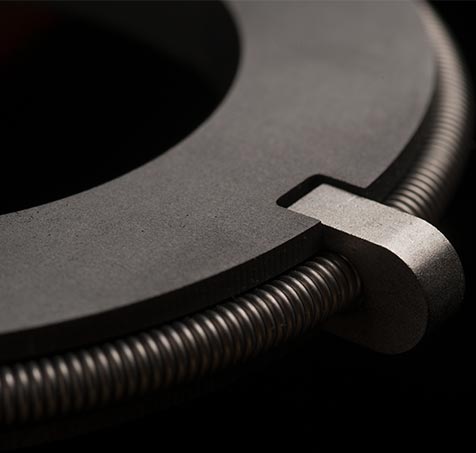 Premier Product Manufacturing
Parts and manufacturing capabilities for your unique needs.
Industry-proven carbon/graphite bushing materials machined to your specifications.
Over 60 years of service excellence and industry leadership.
Quality Materials & Configurations
Carbon/Graphite bearing and bushing materials & configurations.
Redefining Customer Driven
The source of our innovation starts with our customers.
Believe it or not, our clients have been the ones to influence our commitment to product quality and innovation over the past 60 years. At ROC Carbon, our passion has been to help client companies continue operating successfully.
When you have a need for a particular part, be it standard high temperature bushings or a custom component, we're here to meet those needs as quickly as possible. Our unique manufacturing facility is set up to make production-run parts and/or custom-designed, small-quantity parts efficiently and economically. This is how customers drive us to ensure high-quality products and our service guarantee.
Remaining Service Focused
Our service to you directly impacts delivery to your customers.
For more than 60 years, our client companies have also been the source of our commitment to increased service performance. At ROC Carbon, we understand the importance of limiting operational delays and downtime with high temperature bushings and other components you can rely on.
What differentiates the ROC Carbon Company from other carbon/graphite manufacturers is that we guarantee a fast response with fast turnaround times. Rather than you waiting weeks for a crucial machine part to continue in your operations, with us, that downtime is brief. We're committed to having your parts delivered the same day for in-stock items and the next day for most other small quantity jobs. ROC Carbon is an originator of same-day service requests for bushing material and has provided quick turnaround service for customers for over 60 years! Regardless of your unique part or service needs, you get precisely what you need as quickly as possible!
Our faith truly defines who we are.
We didn't become a premiere service-oriented and worldwide manufacturer on our own merit. It is all due to our commitment to honoring God in all that we do by conducting ourselves in a manner that consistently pleases Him.
At ROC Carbon, we value Honesty and Integrity, Professionalism, as well as our Word to clients and each other. We also place a high value on Safety, Quality Assurance, and Efficiency. In all that we honor and value as a company, we ensure that they are discernable through our products and service commitments to our customers, and through our internal operations and interactions with each other each day.